Clinical Musician Certification Program (CMCP)
Training in the practice of therapeutic music for harpists, pianists, singers, guitarists, flutists and other musicians.
by Harp For Healing
Patient reactions to therapeutic music
Hospital Harps A video featuring harpists from Bedside Harp
Therapeutic Music in Australia
Quotes from Students and Graduates
Mission Statement
We will offer high quality, affordable, and accessible therapeutic musician training and certification for musicians.
About our program
The Clinical Musician Certification Program (CMCP) is an independent study program that leads to certification as a therapeutic musician, with the title Certified Clinical Musician (CCM). The program has students and graduates throughout the United States, Canada and around the world. The program is based on scientific studies of the effect of sound, avoids mysticism and speculation, and is compatible with Judeo-Christian beliefs. CMCP respects the private individual spirituality of its students, so the materials are deliberately religion neutral, encouraging students to study therapeutic music ministry in light of their own individual belief systems.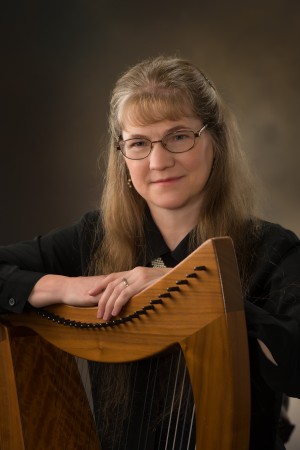 The course is appropriate for intermediate and skilled musicians alike who want the flexibility of self-paced independent study at a reasonable cost with no required meeting times or travel. (Beginning music students are encouraged to learn basic skills before beginning clinical musician studies. For beginning harpists, we recommend Verlene Schermer's Harp Newbies lesson series.) While students work independently to complete the course, they are not alone. They receive personalized support from an experienced mentor and the program director. Recorded conferences calls provide expanded educational opportunities on multiple topics to students and graduates of the program.
Students who are graduates of another clinical music training program or who have extensive experience in playing at the bedside in a clinical setting may qualify for a Modified Requirements Track by meeting the prerequisites. Please contact the home office for more details.
The Clinical Musician Certification Program (CMCP) was developed in 2002 by Laurie Riley, a pioneer in the field of clinical music. It has been accredited by the National Standards Board for Therapeutic Musicians (NSBTM) since 2008. As the current director, I am building upon the strong foundation laid down by Laurie Riley and Dee Sweeney, CCM, who directed the program from 2007 to 2015. I am an active therapeutic musician and Vibroacoustic Harp Therapy Practitioner in Montana. Our mentors, located throughout the United States, Canada, and Italy, are certified therapeutic musicians who bring many years of collective experience in the field from various backgrounds.
Come explore the world of therapeutic music and be a healing presence to those in need.
Mary Stevens, Program Director
TUITION COST:
CMCP Level 1: $625 plus a non-refundable $50 application fee
CMCP Level 2: $625 (No application fee if student has completed CMCP Level 1 within the prior 18 months.)
**PLEASE NOTE: Due to New Hampshire licensure regulations and fees, CMCP will not enroll Level 2 students from New Hampshire. Contact the home office for options.